The Takeuchi TB210R Micro is our smallest excavator weighing in at just 1180kg.
It's micro dimensions enable it to pass through a normal doorway making it ideal when working with restricted access. Expands to wider tracks for added stability when digging and tracking. The new micro has a 10% increase in both reach to 3220mm and dig depth to 1755mm.
Performance
Expanding track frame adjusts from 750 to 1020mm to travel through narrow openings to offer greater operating stability.
Quick change adjustable dozer blade to match expanded track width.
Planetary final drives give better tractive effort on difficult ground.
Boom mounted work light for all working conditions. Reduced tail swing - the micro offers near zero tail swing with extended track position to operate in confined spaces.
Added Power
The TB210R has a 3 cylinder engine producing a 21% increase in power on the previous Takeuchi Micro.
Due to increased engine size this compact machine will match the performance of a 1.5ton machine.
Both arm and bucket breakout force has increased by 10% for greater operating performance.
All our digging buckets are fitted with bolt on teeth and side cutters to give maximum tear-out force and with our comprehensive range of attachments makes this micro digger the most efficient and cost effective machine in it's class on the market.
230mm 305mm 460mm 610mm Digging buckets
Land rakes are for fast efficient preparation of top soil.
915mm Ditching bucket is used for ditch clearance, loading and levelling.
Ripper Teeth are designed for tough jobs like breaking up concrete and tarmac, dislodging larger rocks from topsoil and stump and root removal.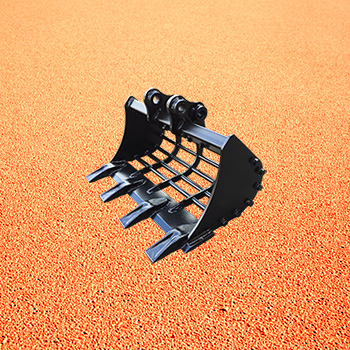 610mm Riddle bucket is ideal for sorting bricks and waste from top soil and many landscaping applications.
This application is used for the leveling of fine gravels on camp site roads, paths and forest walks.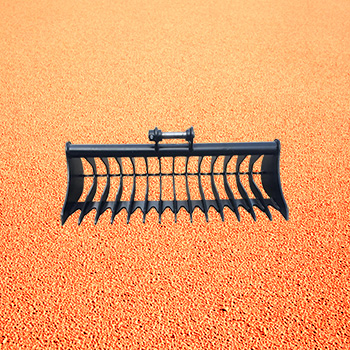 Land clearance bucket for fast effective scrub clearance.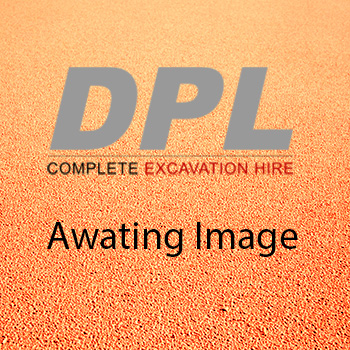 These attachments are ideal for draining waterlogged lawns with minimum disruption to the turf surface.