[cq_vc_cqcarousel images="212,211,210″ slidestoshow="1″ thumbheight1="263″ dots="no"]
230mm 305mm 460mm 610mm Digging buckets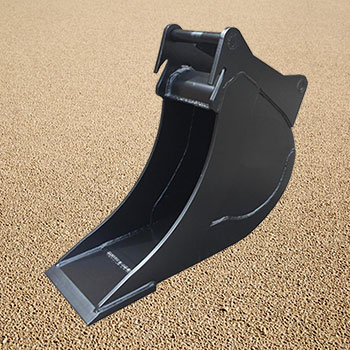 The cable bucket is used with no teeth or side cutters and has shallow angled sides to excavate around or near underground services.
Narrow profile buckets are designed for laying services whilst removing the minimum amount of material from the dig.
Tile Drain buckets are uniquely designed for managing wet ground and for creating irrigation channels and the laying of land drains at a cost effective price.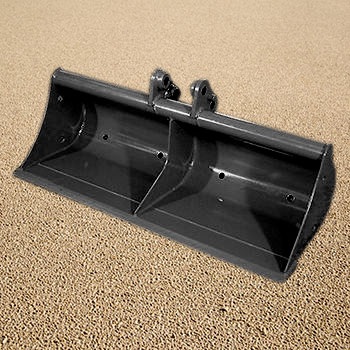 915mm Ditching bucket is used for ditch clearance, loading and levelling.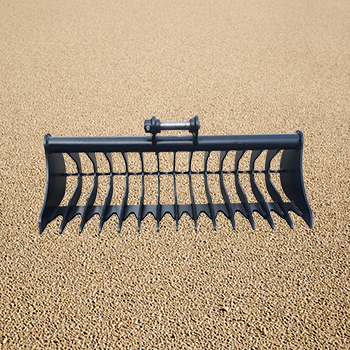 Land clearance bucket for fast effective scrub clearance.
Reed buckets allow water to drain from the load back into the ditch whilst retaining weeds and other solid waste material in the bucket.
Trapezoidal bucket is used for opening up blocked ditches and creating new ones.
Ripper Teeth are designed for tough jobs like breaking up concrete and tarmac, dislodging larger rocks from topsoil and stump and root removal.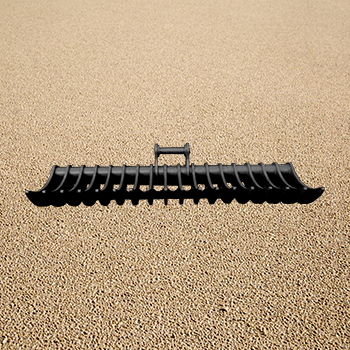 Hedge Rippers are designed for hedge, shrubs and root removal whilst leaving most of the soil behind.
Land rakes are for fast efficient preparation of top soil.
Mechanical Grapples are used for fast and labour saving ways of site and scrub clearance.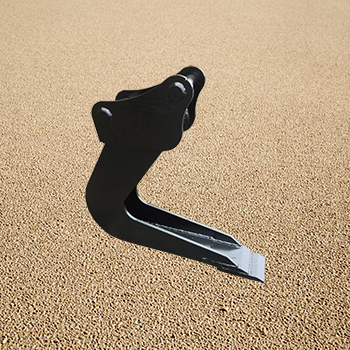 Clay spades are the perfect attachment when working with clay or very wet soils. It's low profile design eliminates material clogging
This unique attachment will strip turf in one meter suave's and due to its design material cannot stick or build up in the bucket.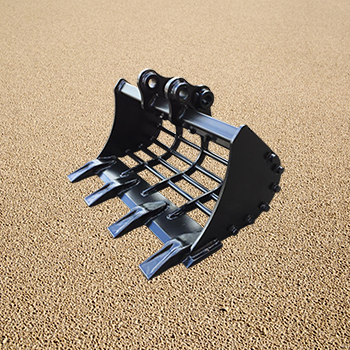 610mm Riddle bucket is ideal for sorting bricks and waste from top soil and many landscaping applications.
460mm Wing bucket gives a greater removal of spoil thus creating a wider bottom ditch than our standard trapezoidal bucket.